Kalani Ruri – New Zealand Youth Women's Volleyball Team
Local Kawerau girl Kalani Ruri recently competed at the 12th Asian U17 Volleyball Championships and South East Asian U17 Volleyball Champs held in Nakhon Pathom, Thailand. Kalani is a Ngati Tuwharetoa (BOP) Settlement Trust Sporting Grant recipient and was selected from a group of 70 young women to represent New Zealand in the New Zealand Youth Women's Volleyball Team.
Kalani was introduced to volleyball as a Year 8 Student and has since developed a real passion for the sport. Making a New Zealand team has been her goal since she first started playing and she was honoured to be selected for the team. She's proud to say that her team finished 6th at the South East Asian Champs and 10th at the Asian Champs. She also says she's learnt so much more about volleyball and the impact atmospheric conditions have on the game.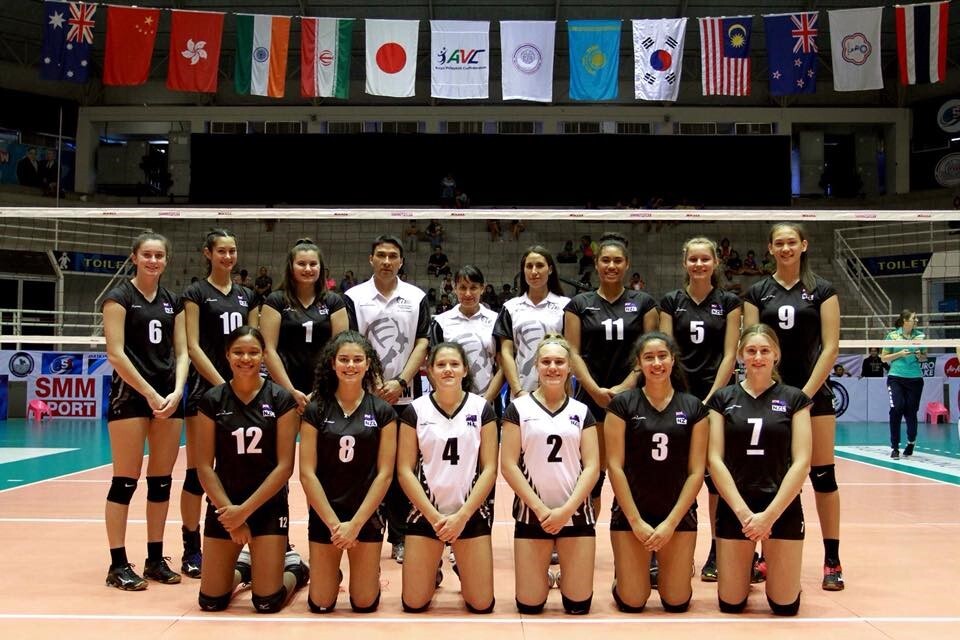 New Zealand Youth Women's Volleyball Team
It hasn't been easy however, Kalani has trained hard, worked on her skills outside of usual trainings and gone the extra mile to stand out from the rest. She's also worked on the emotional side of sports learning and ensured her mind is as ready as her body. She has learnt that "It's not all about talent, it's about hard work!"
Kalani has represented both Tarawera and Trident High Schools at the Junior and Senior levels for various Volleyball Championships. These include the NZ Secondary School Champs, North Island Junior Champs, Sports Bay of Plenty Champs and Senior National Volleyball Champs.
Although she currently attends Trident High School in Whakatane, she says "I will always be a Kawerau girl and would love to put Kawerau on the map again as another successful athlete to come out this amazing town." Her coaches say "She has made significant development in both her skill and game play because of her relentless work ethic and desire to improve. She has been fantastic to coach both on and off the court and we are very proud of her!"
From Kalani's perspective "This was an amazing opportunity for me. Now I have had a taste of the international scene I am eager to train harder and continue to strive to improve my game!"
Well done and congratulations Kalani!! We wish you all the best in your efforts to become a TOP ATHLETE FROM KAWERAU!!