Geothermal
Ngati Tuwharetoa Geothermal Assets is a wholesale Steam and Brine Supply Business currently supplying a mix of industrial customers in Kawerau (Kawerau industrial site pictured below). Geothermal Steam is the ideal process heat as it is:
Reliable, runs 24 by 7 all year
Produced locally, not reliant on long distance pipelines that can break down
Renewable, the heat source from the earth sustains heating the fluid in perpetuity
Low Carbon, the CO2 emissions are approx. 25% of gas raised steam equivalent
Commercially attractive, we have a network of assets and existing customers ensuring that all customers gain benefit from our scale.
Our steam is currently used in the production of:
Newsprint, all of New Zealand's Newsprint is dried using only geothermal steam
Dried Timber, 2 International scale sawmills use geothermal for their timber drying
Kraft Pulp, our steam is used along with Bio Fuel in the production of Kraft pulp in Kawerau
Tissue Products, Tissues, Handy Towels and Toilet paper, dried using clean food grade steam created by heating clean water with geothermal steam
Electricity production.​
---
​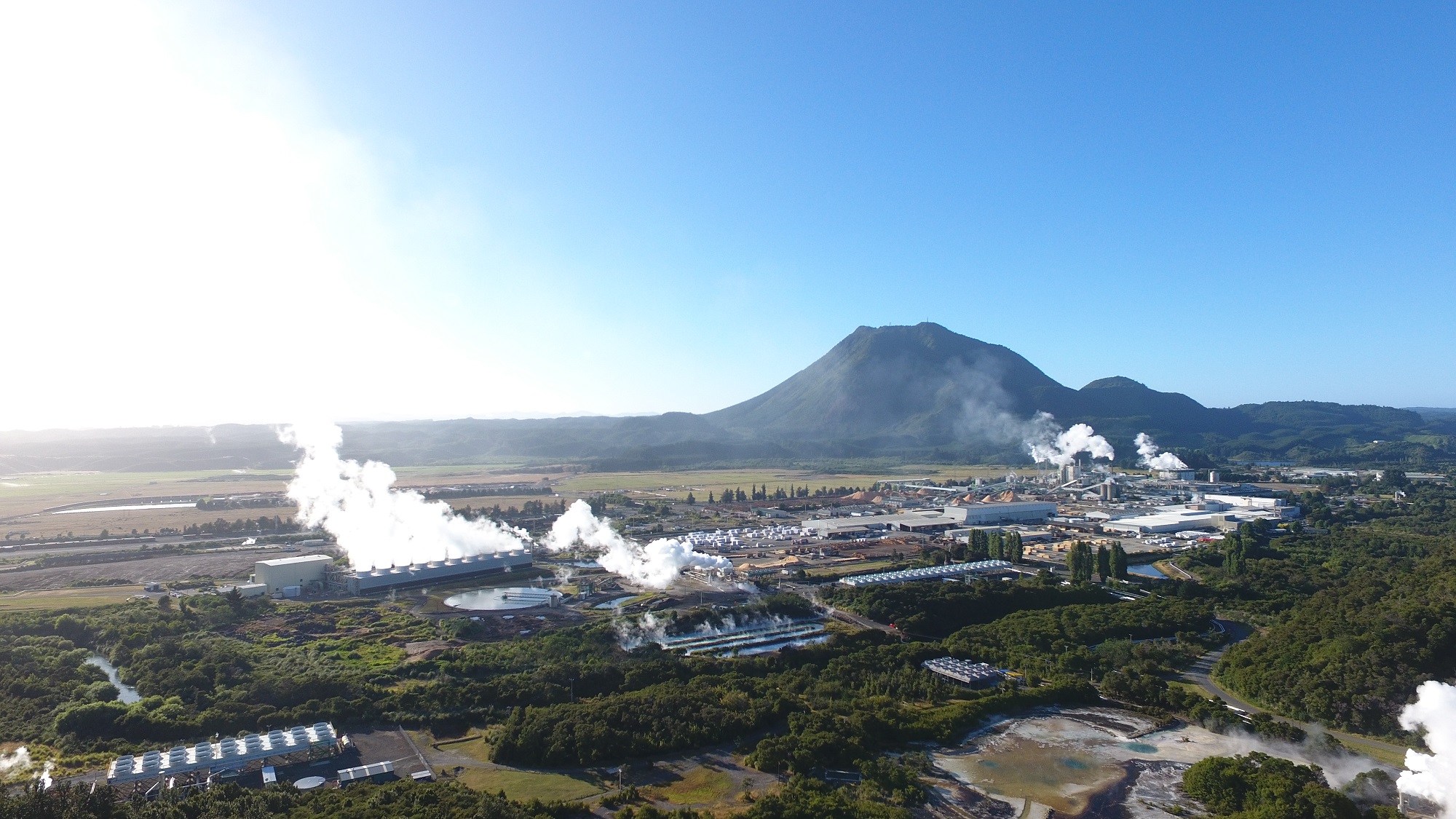 Future Opportunities
We hold environmental permits (Consents) to double our production from the Kawerau field. We are looking for new customers. We can provide a complete steam and brine supply service including:
Geothermal Steam Supply to the customers door, from 5 to 15 Bar
Geothermal Brine Supply to the customers door, from 100 to 150 degrees C
Clean Steam Supply to the customers door, from 5 to 15 Bar (Clean Steam Plant pictured below)
Condensate Collection and Re-Injection
Brine Re-injection
---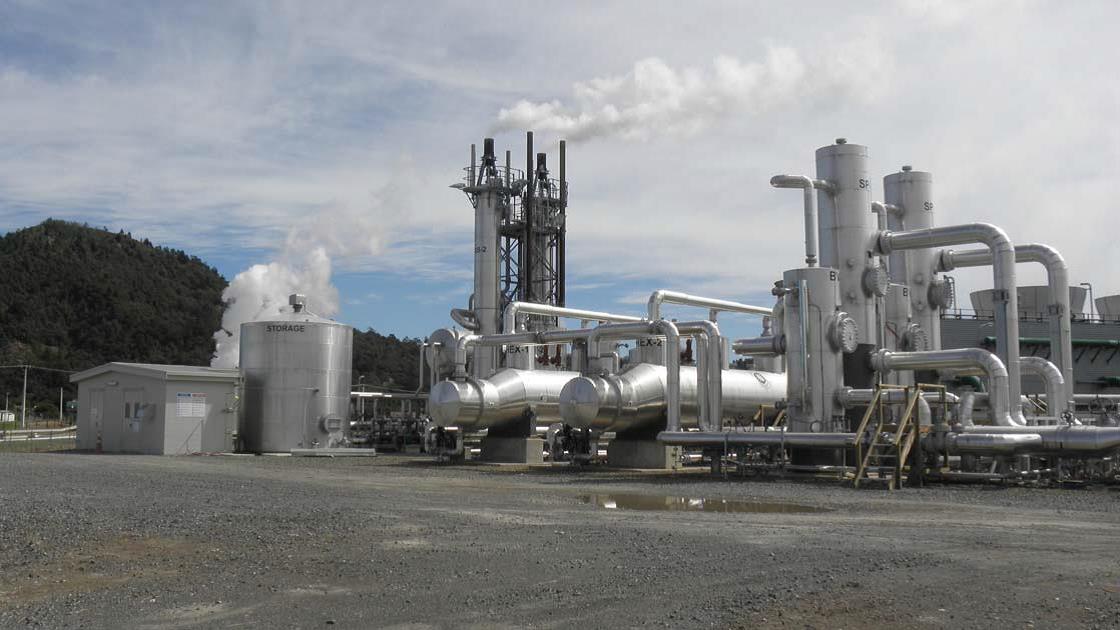 Using geothermal steam and brine for process heat and electricity generation is a permitted activity within the Kawerau District. Kawerau is an ideal location for Industrial processes due to:
The presence of existing large Industrial businesses which has created strong support services, e.g heavy engineering, spares supplies,
Located on a Rail line, only 100km from New Zealand's largest deep water port (Tauranga)
Located on the Off Highway forestry road network that connects to over 200,000 hectares of sustainably managed plantation forest.
Available flat land zoned for Industrial use
Many Industrial activities already deemed to be permitted activities
---
Electricity
Ngati Tuwharetoa Electricity Limited was established to hold and manage a geothermal power plant. TOPP1 (pictured below) is a 23 megawatt Ormat plant capable of generating enough power for approximately 20,000 homes. Geothermal steam to power the plant is supplied by NTGA. TOPP1 is located within the Norske Skog mill site on the Eastern Bank of the Tarawera River.